Tesla sales may exceed 1.3 million in 2022
In the traditional car companies have not yet made a big splash in the field of electric vehicles, Tesla's sales can be said to be a standout. For this reason, many people think that when the traditional car companies' electric cars are rolled out on a large scale, Tesla's sales will immediately be hit hard. But the fact is that Tesla's sales are still growing fast, especially after the launch of the Model 3 and Model Y, sales are ushering in a spurt of growth. The biggest reason is that these two cars are relatively inexpensive, and there is also this outstanding power and good driving experience.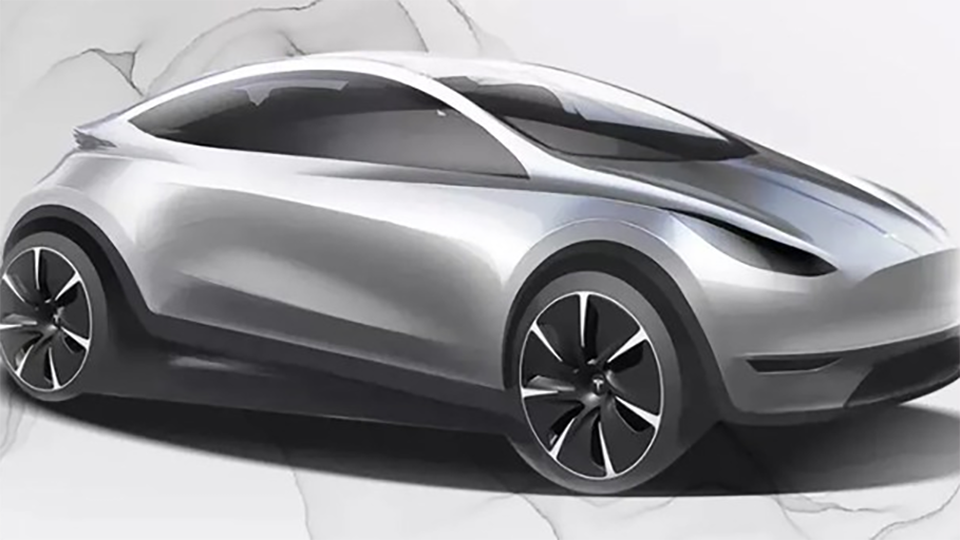 In 2021, the global shortage of core and supply chain shortage, Tesla car production capacity was severely limited. Even so, Tesla's 2021 deliveries exceeded 900,000 units, exceeding the majority of electric car brands on the market. Tesla is still the dominant player in the field of new energy vehicles.
  Yet Tesla's sales have not yet gone through the roof and are still expected to skyrocket in 2022. The first is because of Tesla's brand recognition, which Chinese consumers value highly. Second, Tesla entered the Chinese market early, and the three electric technology is leading the industry, Tesla has now become a symbol, just like Apple in the cell phone status.
  Secondly, Tesla can give consumers excellent power and driving experience, the entry-level model also has strong power, which is very important for young consumers. As a result, the brand has been widely welcomed all over the world. In particular, there are many Musk admirers in Europe, such as the famous CEO of Volkswagen, Mr. Dees, who is a famous "Musk fan" and once invited Musk to give a lecture to all the executives of the Volkswagen Group.
  Thirdly, in 2022, Tesla Austin and Tesla Berlin factories are expected to be successfully implemented. Meanwhile, Tesla's Shanghai super factory was expanding to increase capacity. So if it can also get rid of the lack of core dilemma, Tesla's production capacity is expected to surge in 2022.
Not only that, but Tesla will also launch an entry-level model, which is the rumored Model 2 (official name to be determined), but of course, it's likely to be called something other than that in the future. This car has now been basically determined to be a compact two-seater, that is, and ID.3 a class. If the new Tesla car, priced at only $25,000, this will be a major threat to the new forces of car-making and traditional car companies, and many brands will have to face Tesla.
Harmony or will sweep Europe? Harmony or will sweep Europe?
In the past two years, Huawei has been suppressed by the United States in a period of hardware stagnation in the cell phone business, coupled with a new round of chip cut-off crises. It was forced to open a strategic transformation, attacking the software operating system level, such as Huawei cloud computing business, Harmony OS, Huawei HI, etc. In the first half of 2021, Beiqi Pole Fox Alpha S Huawei HI version of high-profile listing, Ceres SF5, was opened into Huawei offline showroom. Meanwhile, Huawei also cooperates with some domestic Chinese automakers. Obviously, the Harmony system in the domestic market has achieved good results, but Huawei is not satisfied with this, ready to enter the European market.


Huawei is partnering with auto companies to enter the new energy vehicle market, the challenge is Tesla and Google, among others. Tesla in the global new energy car market in the leading position, in the U.S. market, Tesla even in the luxury car market to the traditional car companies BMW, Mercedes-Benz, etc. caused a threat, Tesla in China more than 200,000 new energy car market in the first place, and Huawei brazenly enters the new energy car market is bound to challenge Tesla's position.
In order to compete with Tesla, Huawei has launched its self-driving technology and Redmond car system. Previous tests in Shanghai showed that Huawei's self-driving technology could ensure safe driving on complex roads due to the use of LIDAR, a technology recognized by most companies worldwide. In contrast, Tesla's self-driving technology is the only one that does not use LIDAR.
  Previously Huawei has successfully defeated European and American companies in the communications equipment industry and smartphone industry, this time Harmony system is extremely ambitious, it wants to challenge Google and Tesla at the same time, as to hunt can give these two giants market share, let us wait and see.
Summary: There is no doubt that the auto market in 2022 will be more anticipated, and many uncertainties such as new trends in the industry, the amount of new energy growth, and the further rebound of the overall market will also find answers in the new year. At the same time, we must also be soberly aware of the uncertainty of the new crown epidemic, the uncertainty of chip supply and the uncertainty of the unknown, all of which will impact the auto market.