DESCRIPTION:
AS506 Car Brake Fluid Tester is a handheld vehicle testing device that can detect whether the brake fluid needs to be replaced by detecting the water content in the brake fluid. It can be used to detect brake fluid DOT 3, DOT 4, DOT4+, DOT4ESP, DOT 5, DOT 5.1, DOT5.1ESP, ENV4, ENV6. Users can set the detection parameters according to their own detection requirements.
Supporting Brand List :
This product covers 14 popular brands in the market: ATE、TRW、BOSCH、MOBIL、TOTAL、FUCHS、MOTUL、DELPHI、KUNLUN FERODO、BREMBO、TEXTAR、MONARCH、CHANGCHENG.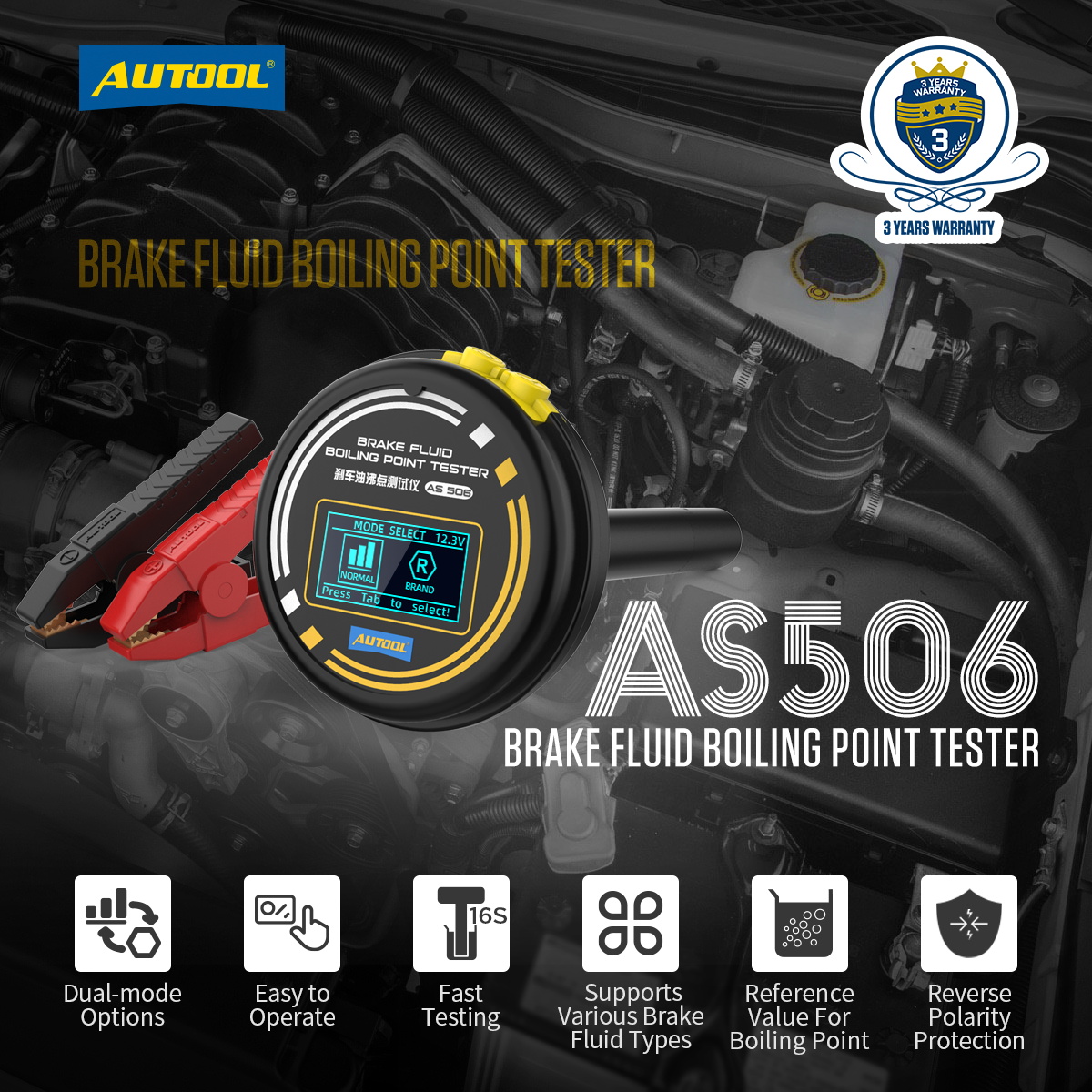 AS506 Car Brake Fluid Tester Feature :
1.Battery polarity reverse protection.
2.The screen will prompt the operation, which is clear and easy.
3.Suitable for detecting different types of brake fluid. The minimum boiling point of brake fluid can be obtained quickly and accurately, and the official dry and wet boiling point values are also available as a reference.
4.No need to use consumable test sticks to save costs.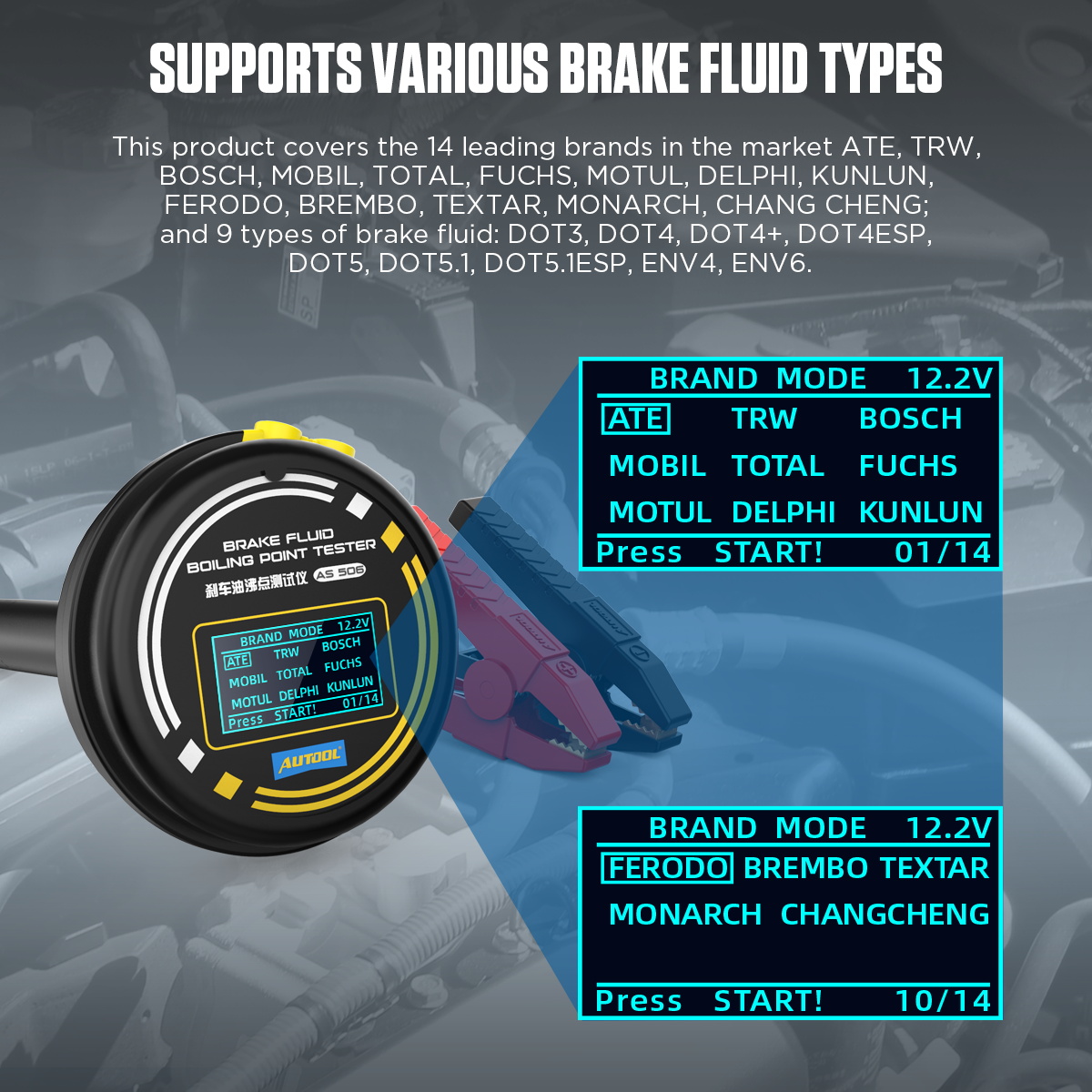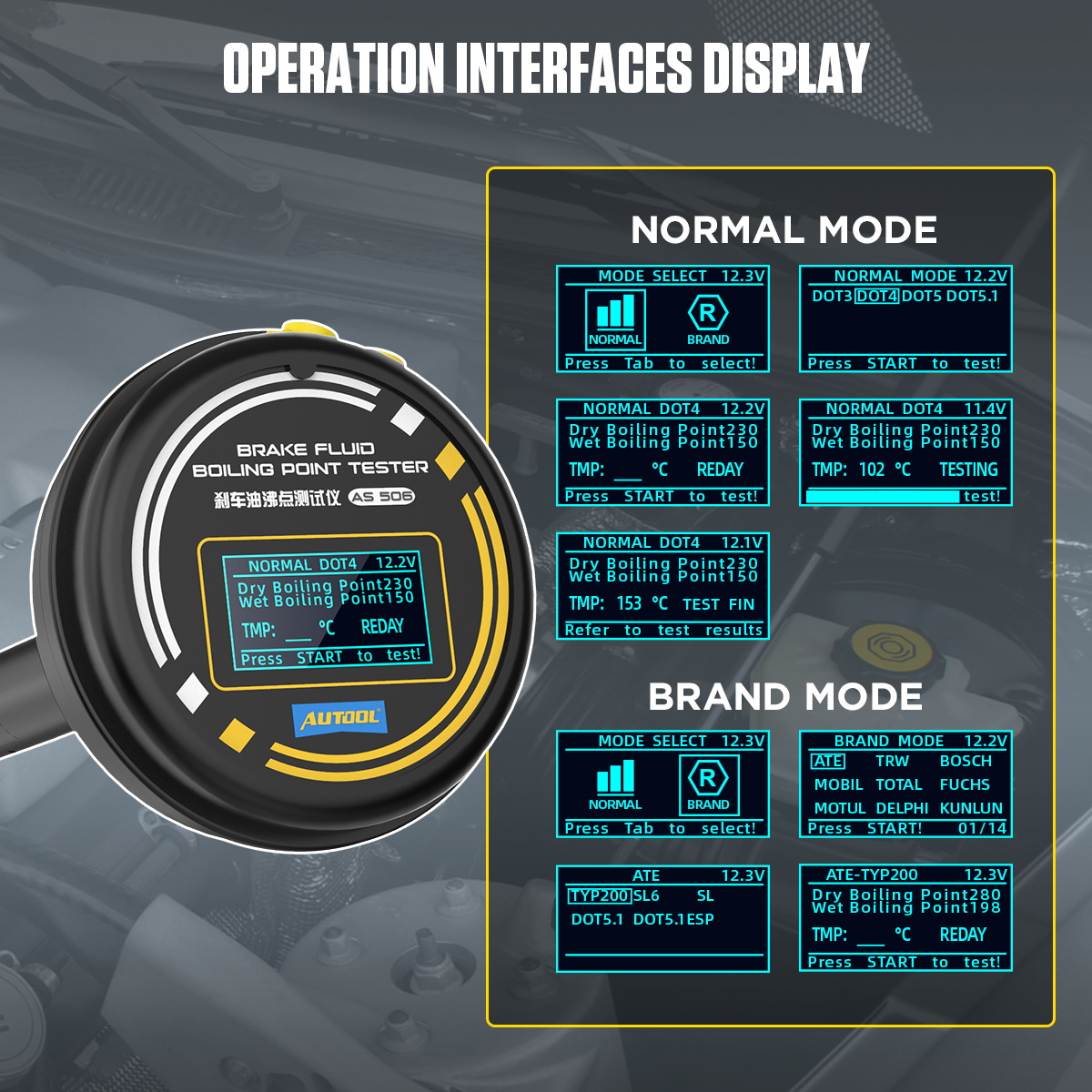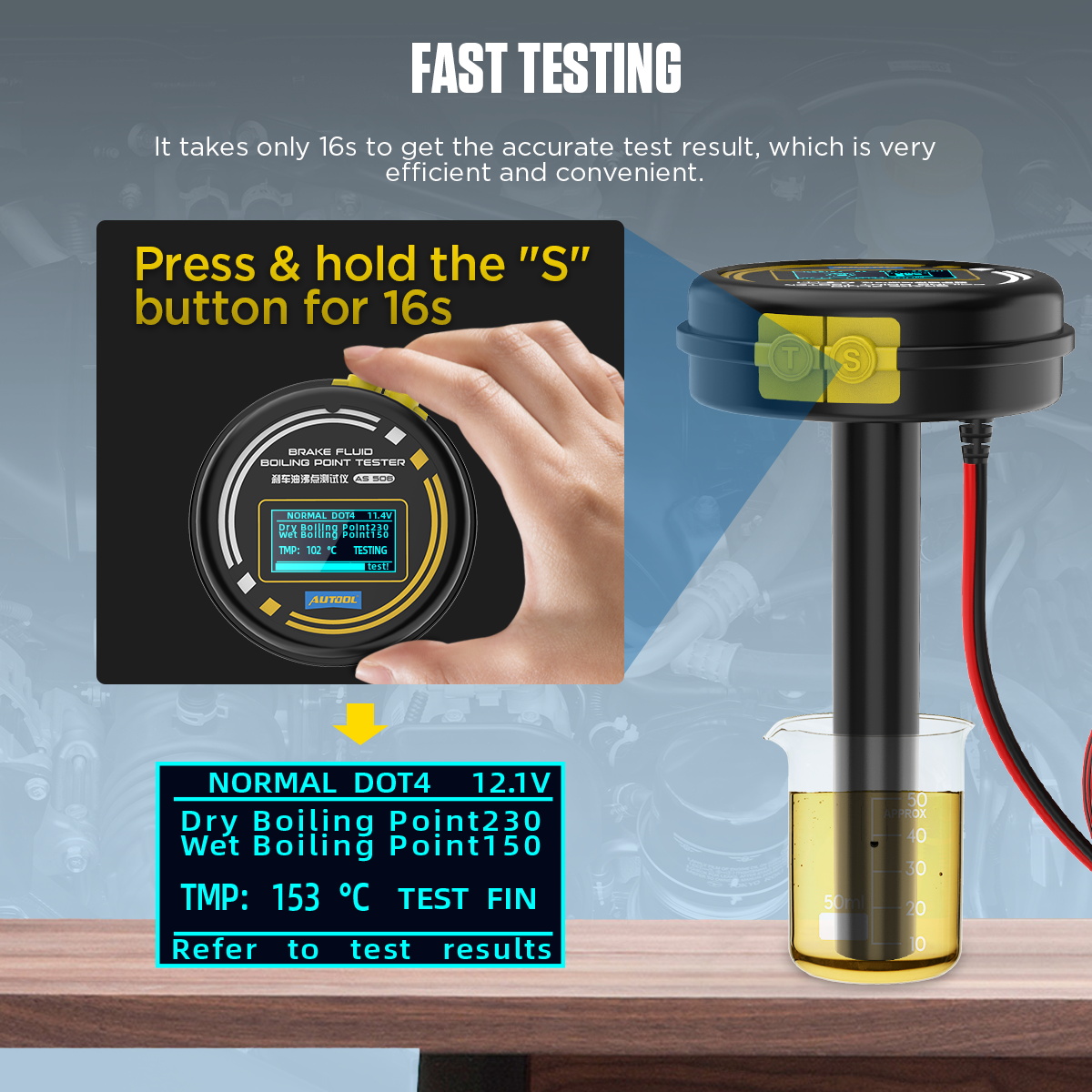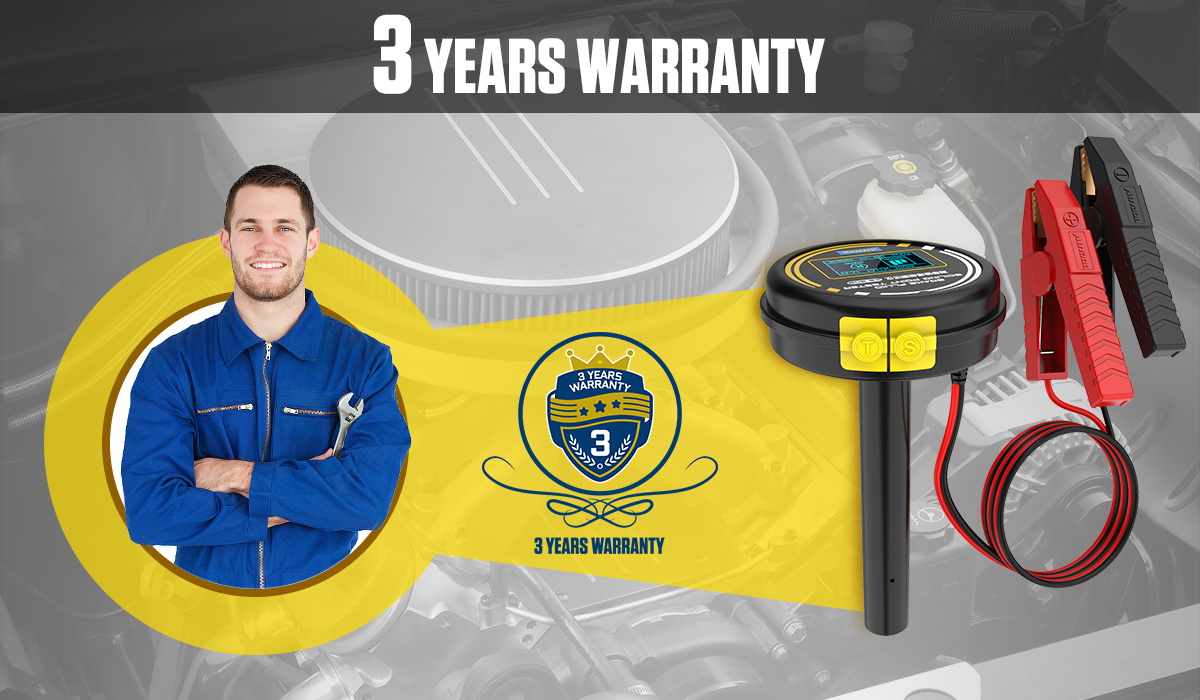 AS506 Car Brake Fluid Tester Operation Steps :
1.Use a sampler to suck up 40-5Oml of brake fluid, and then inject it into the beaker;
2.Connect the device to a 12V battery, and select the typeof brake fluid to be tested after turning it on;
3.Put the test rod into the beaker,and immerse the sampling hole in the brake fluid;
4.Press and hold the S button for 16s. Wait for the progress bar 'to complete, and the test result will be obtained.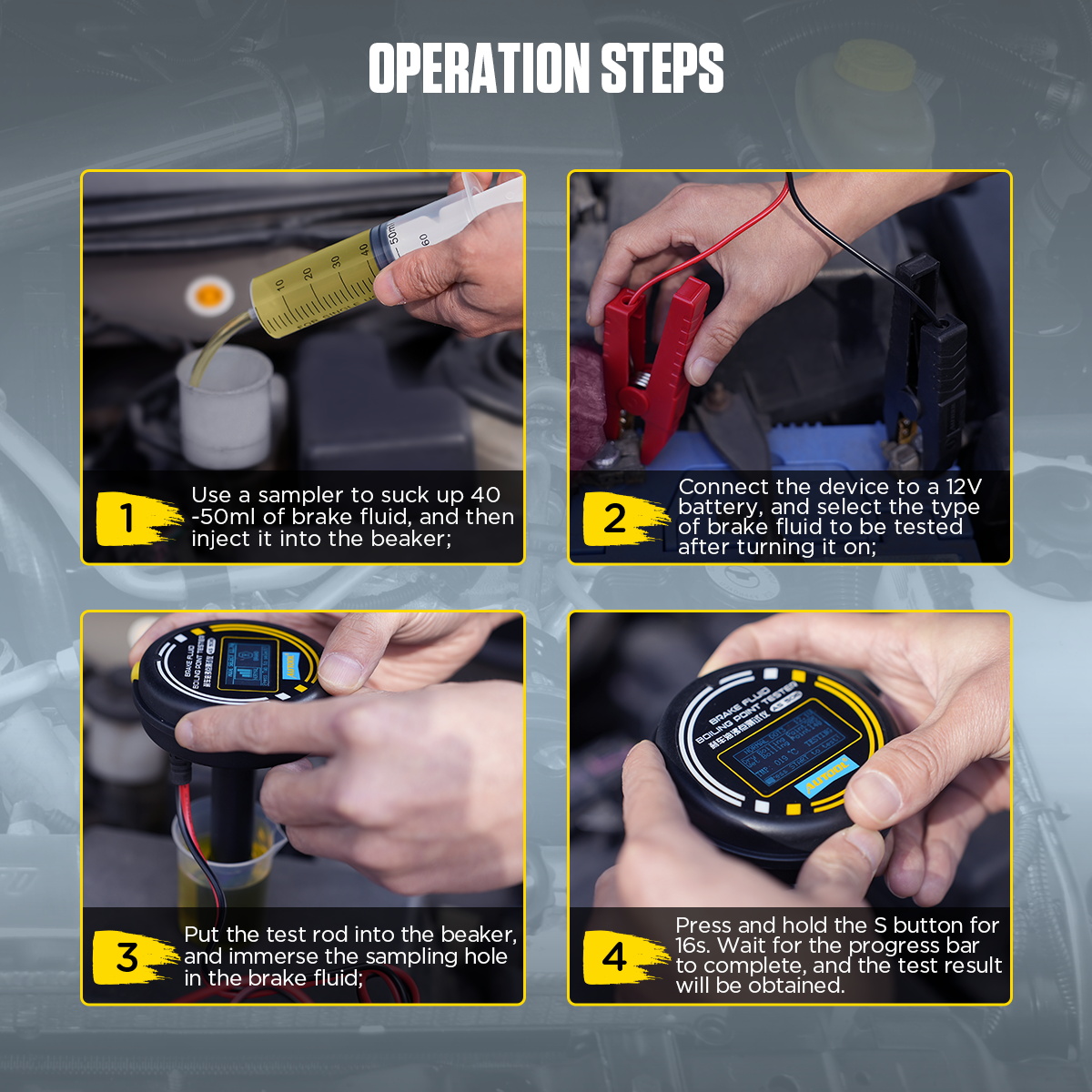 AS506 Car Brake Fluid Tester Product Parameters
● Applicable brake fluid types: DOT 3, DOT 4, DOT4+, DOT4ESP, DOT 5, DOT 5.1, DOT5.1ESP, ENV4, ENV6.
● Wet boiling point range: 140 °C ~ 205°C (284°F ~ 401°F) ±5%
● Dry boiling point range: 160 °C ~ 320 °C (320 °F ~ 608 °F)
● Working Voltage: 12 V, minimum 10 V
● Detection time: 16 seconds
● Working temperature range: 0 °C ~ 50 °C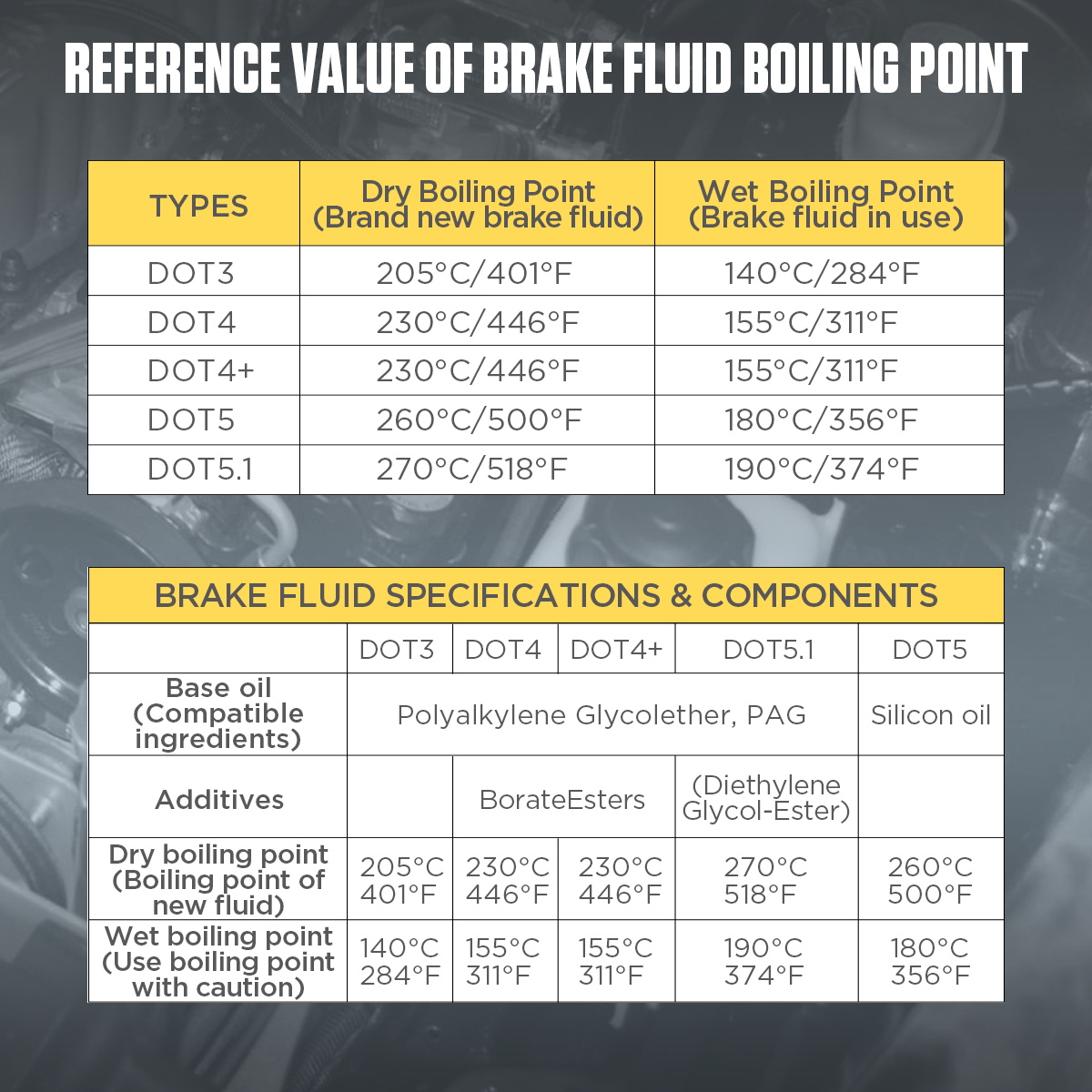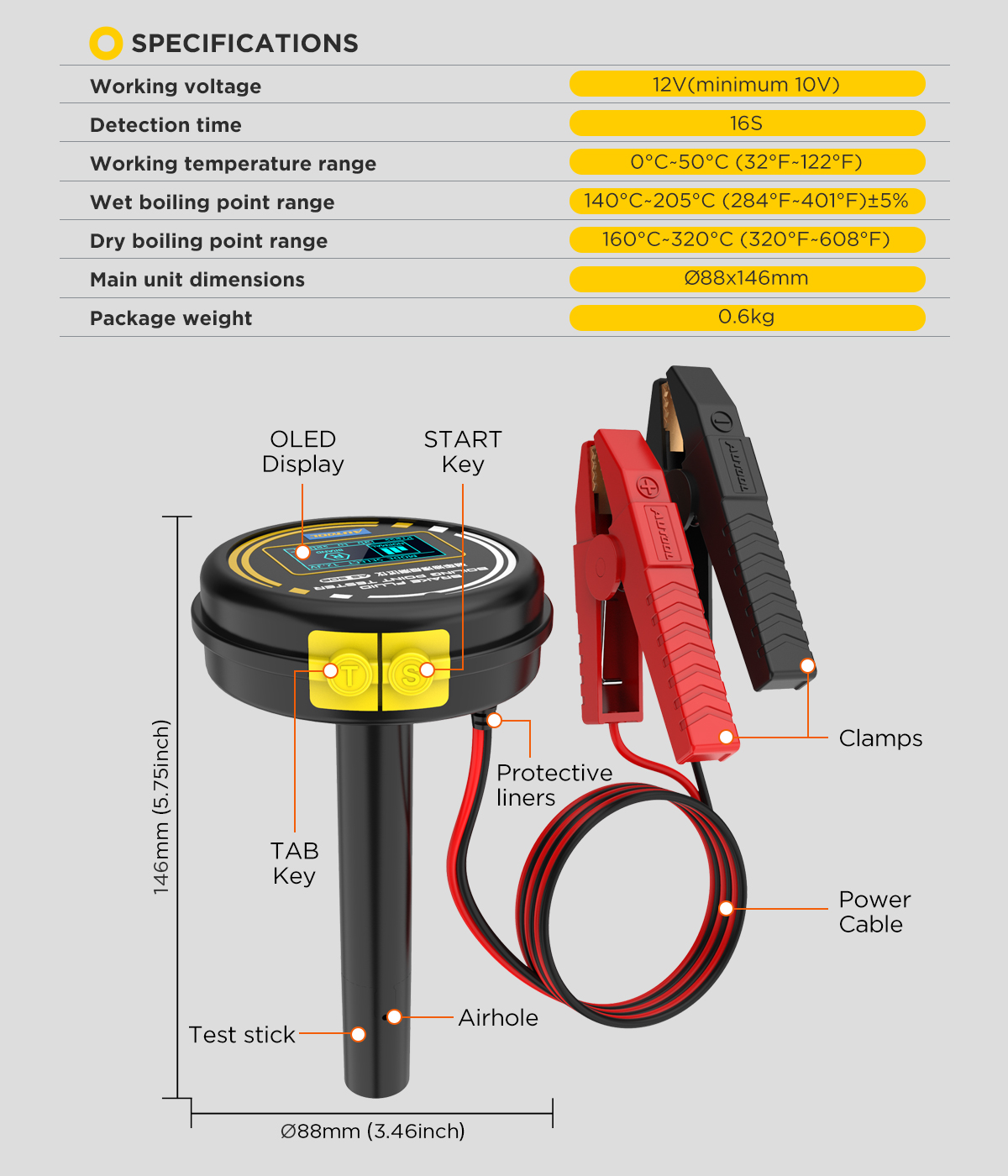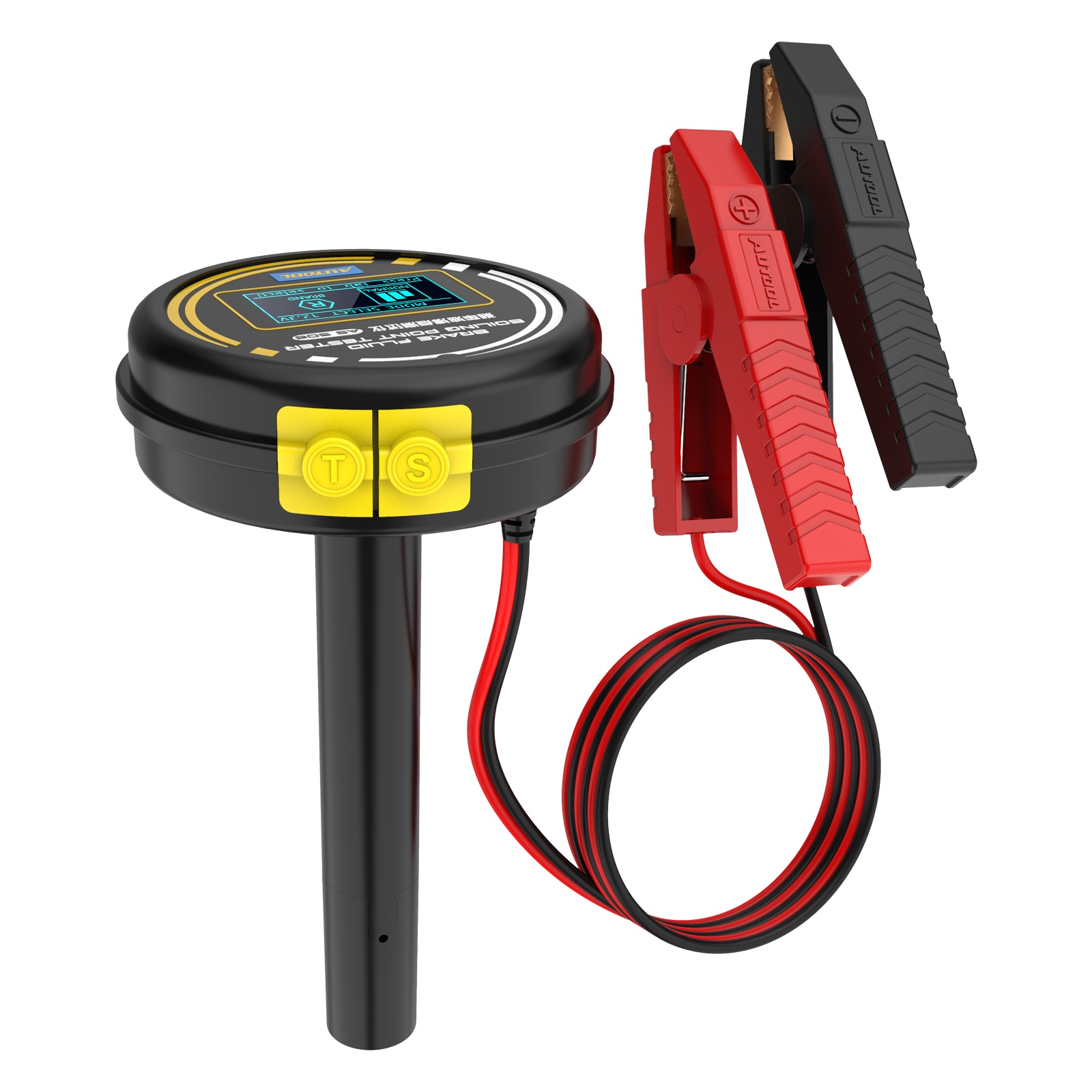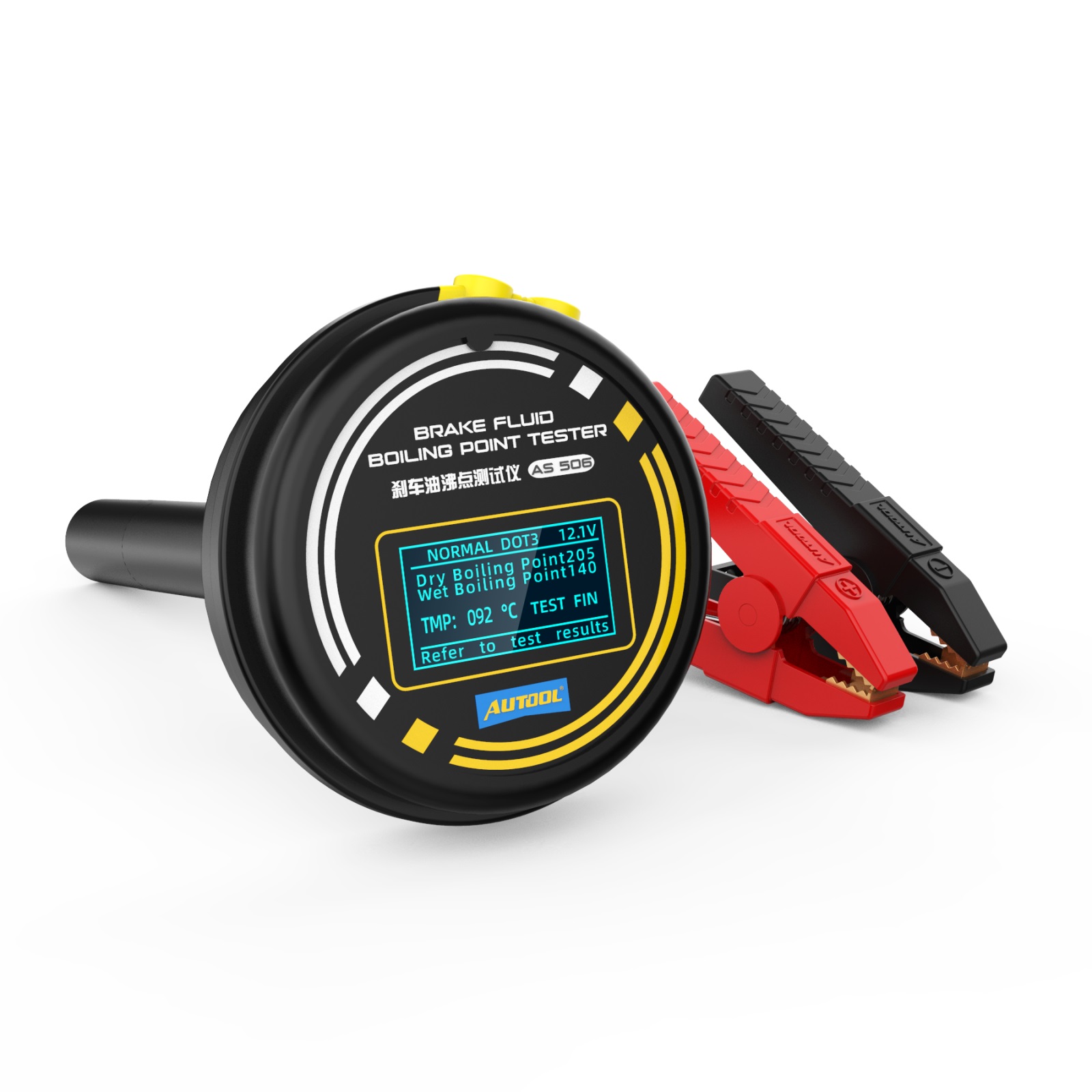 Package List:
1pc Main unit
1pc 50 ml Brake fluid sampler
1pc Sampler matching hose
1pc 50ml Breaker
1pc Manual
1pc Product certification