AUTOOL 3X Tier Rolling Tool Cart Tiered Storage 661 LBS Capacity Heavy Duty Utility Mechanic Cart Tool for Programming Power
AUTOOL car repair and diagnosis cart adopts high-quality materials, advanced technology, simple layered design, beautiful and stylish! The multi-purpose diagnostic vehicle, which is composed of the laptop computer storage layer, the programming power storage layer, the spare parts storage layer, and the battery storage layer, changes the singleness of the traditional tool cart and creates a comfortable, clean and orderly working environment for you.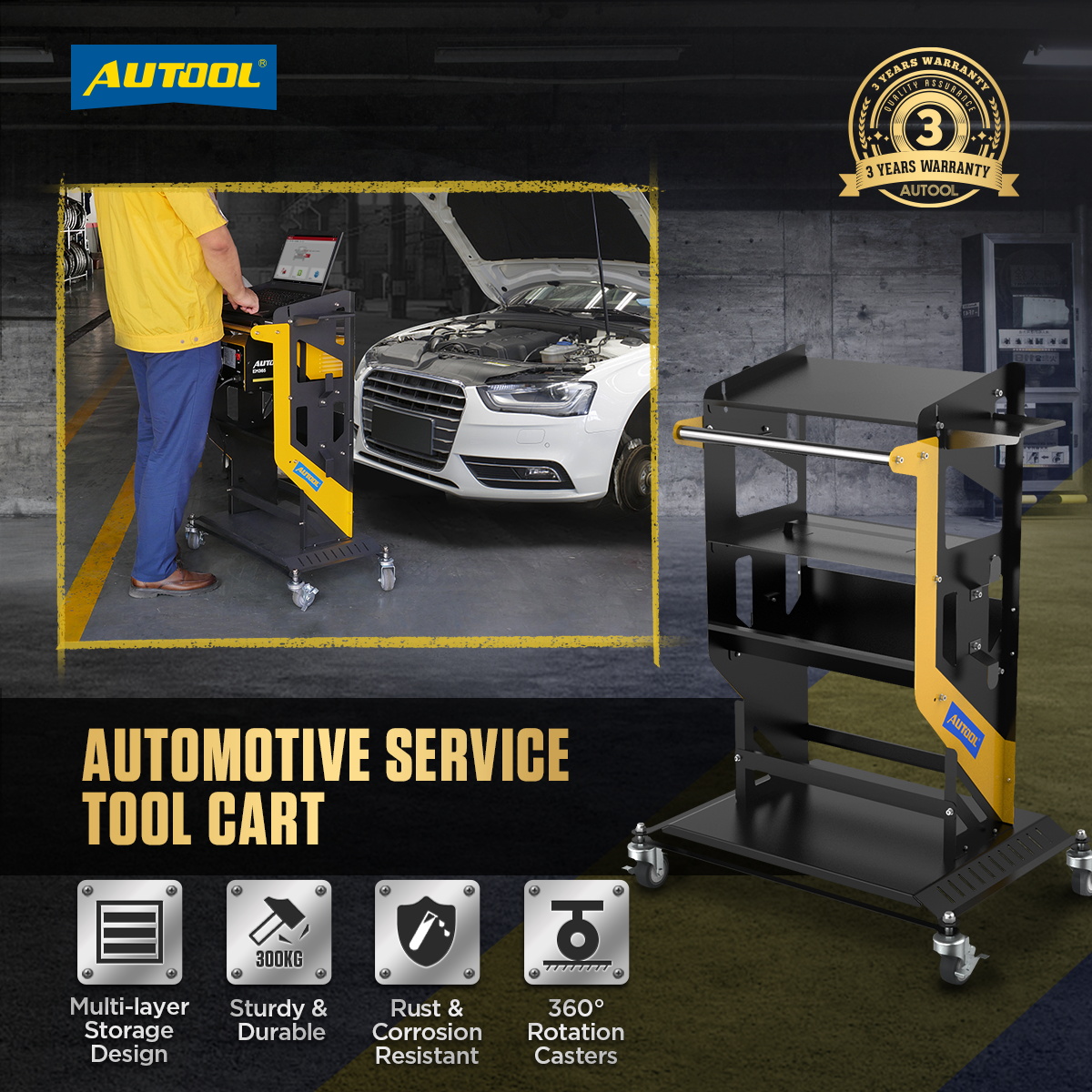 AUTOOL 3X Tier Rolling Tool Tiered Storage Cart Features:
[Easy to store] The AUTOOL vehicle maintenance and diagnosis cart adopts a layered storage design, which is a multi-purpose diagnostic vehicle that is composed of a laptop computer storage layer, a programming power storage layer, a spare parts dedicated layer, and a battery storage layer.
[Anti-corrosion and durable] Strong and durable structure, forged with heavy-duty steel, with strong toughness, durable, not easy to deform, and the maximum load-bearing capacity can reach 300kg. The glossy finish is powder-coated for excellent rust and corrosion resistance and easy to clean.
[The casters are stable and noiseless] The 360-degree swivel casters are made of natural rubber, soft in texture, and have a good mute effect, reducing the friction on the ground. Four flexible and secure casters (2 lockable) ensure easy and stable movement and help reduce physical effort when moving and also keep it in a fixed position.
[Strong load-bearing without deformation] Humanized handrails, selected stainless steel pipes, smooth and bright, not easy to corrode. Thick steel buckles and nails, strong bearing capacity, not easy to deform. Practical hooks make it easy to organize your tools without losing them.
[3 years warranty] For damage caused by non-human factors, we promise to resend parts for free within 3 years.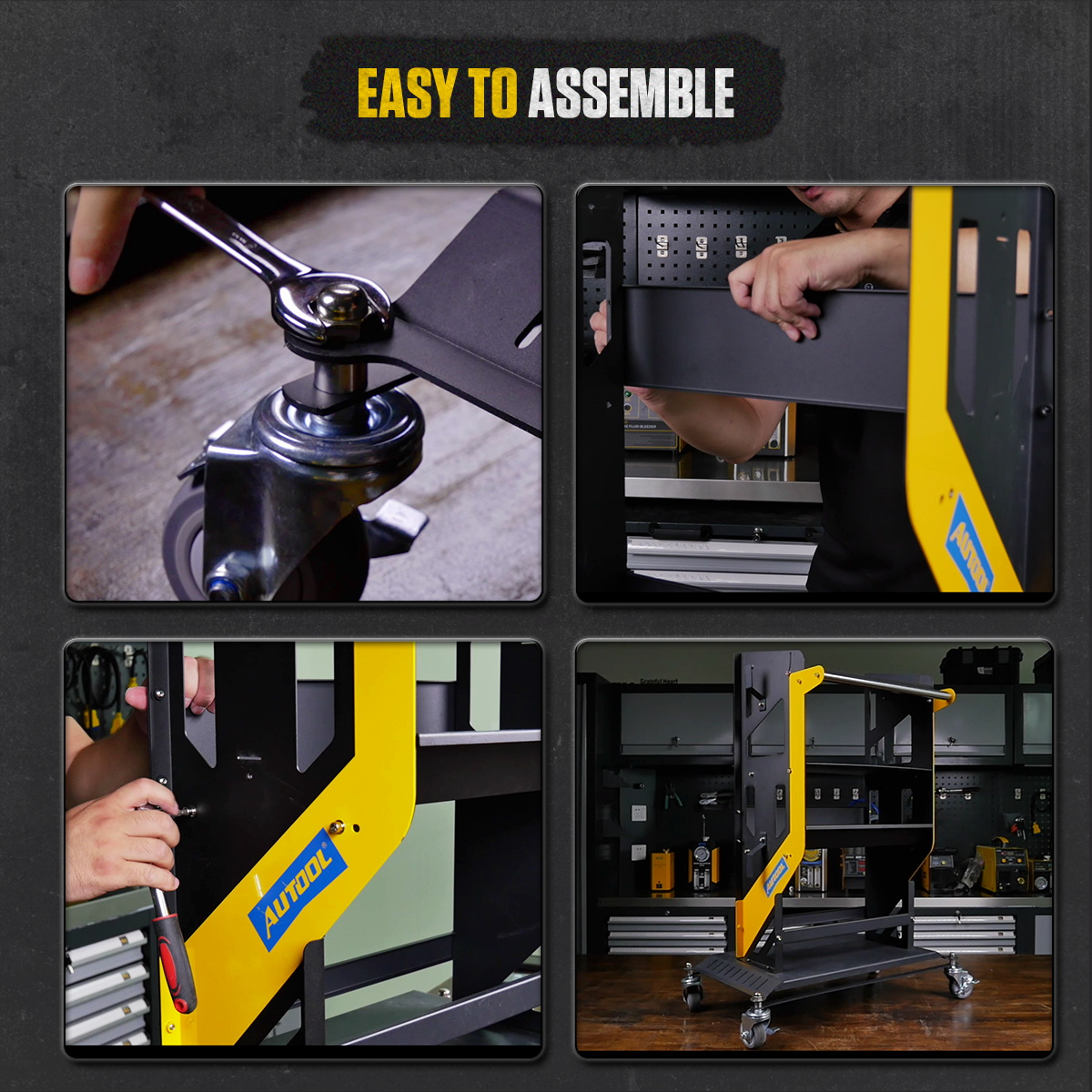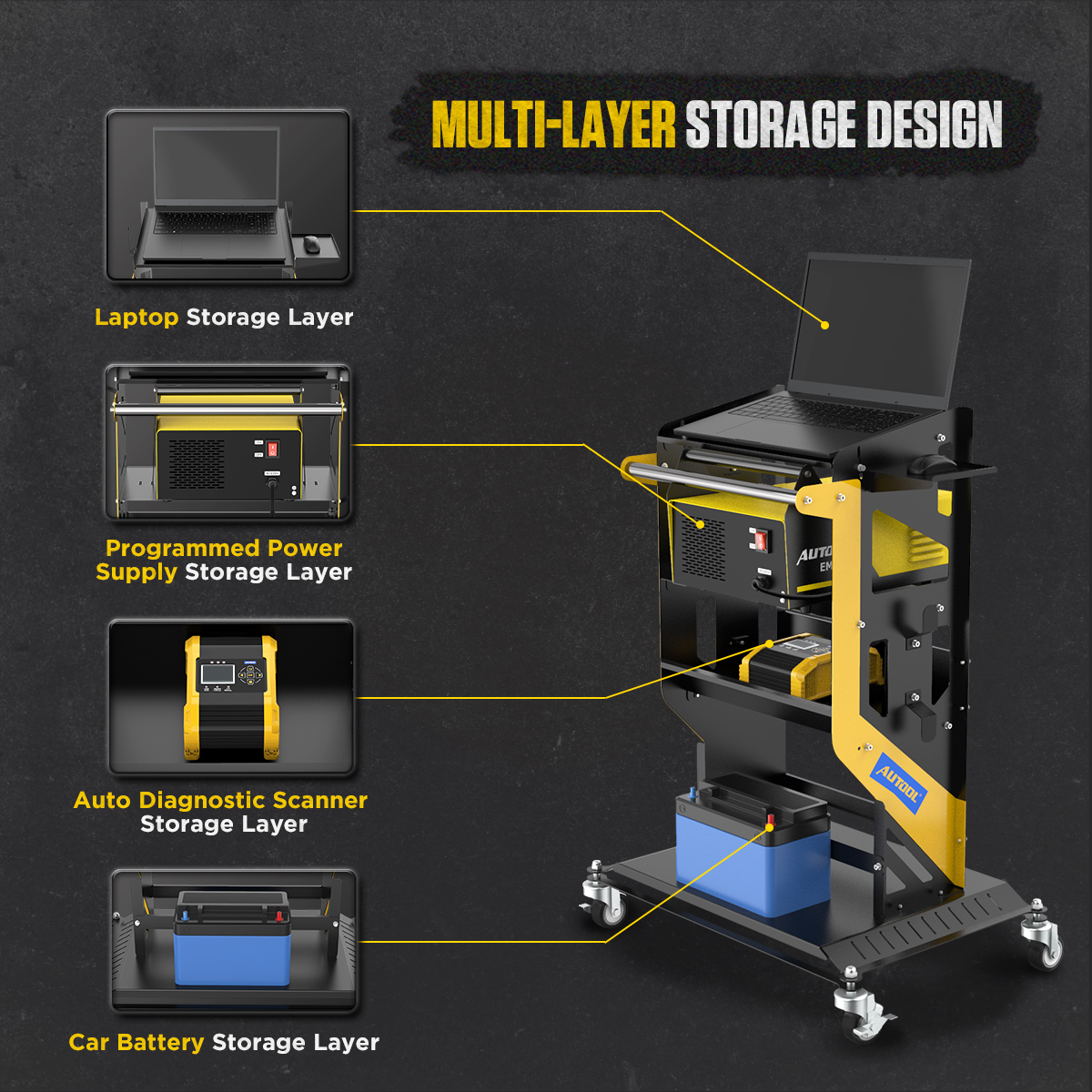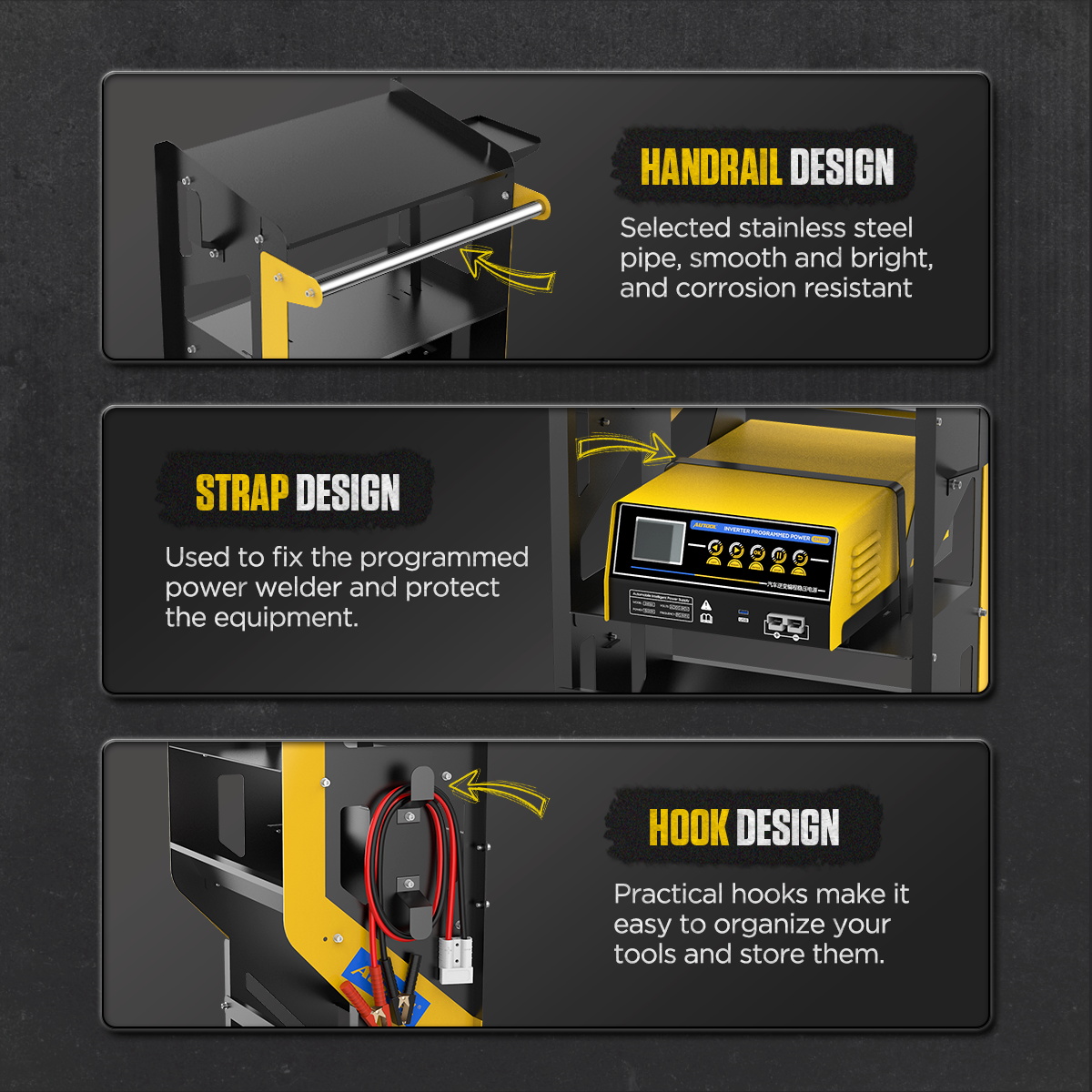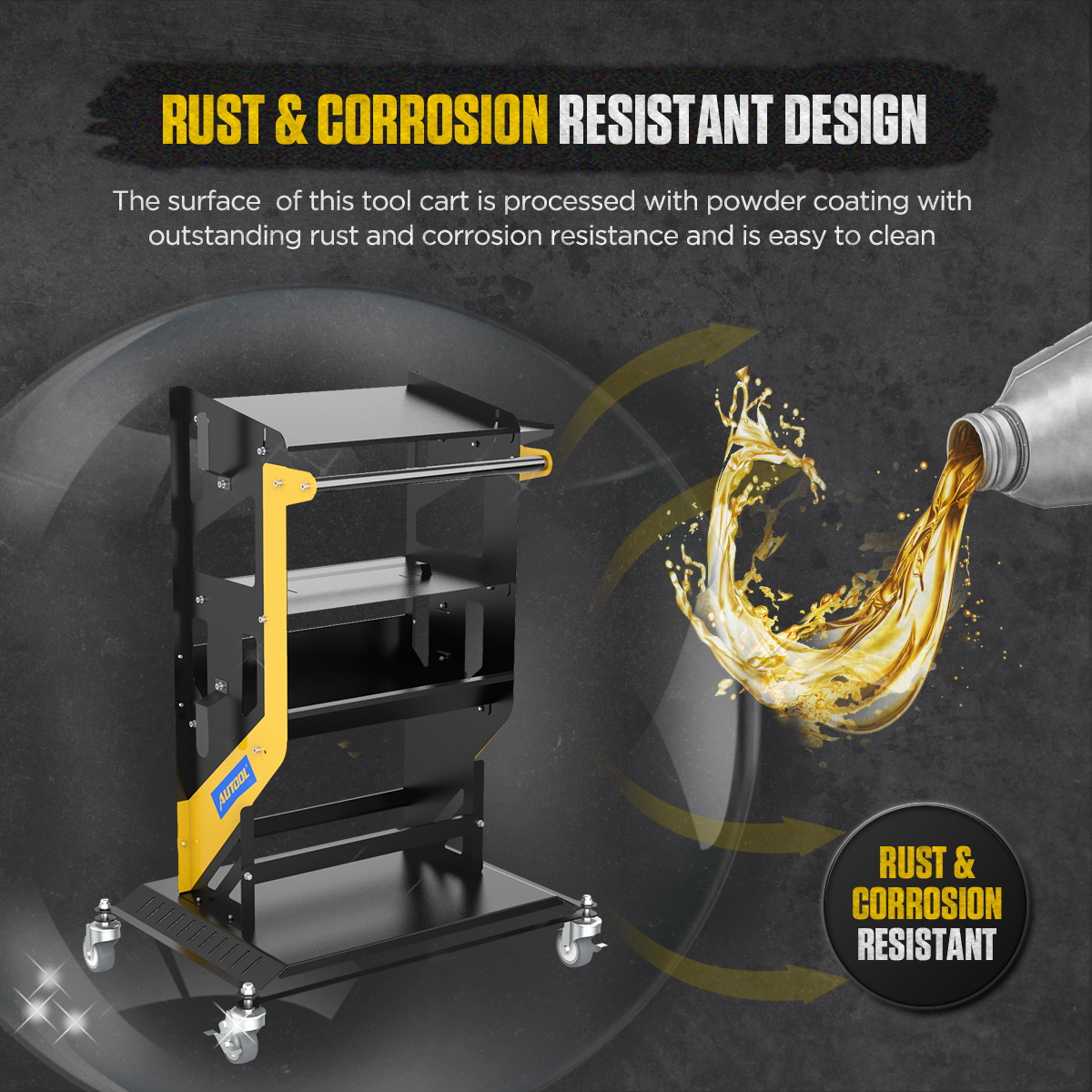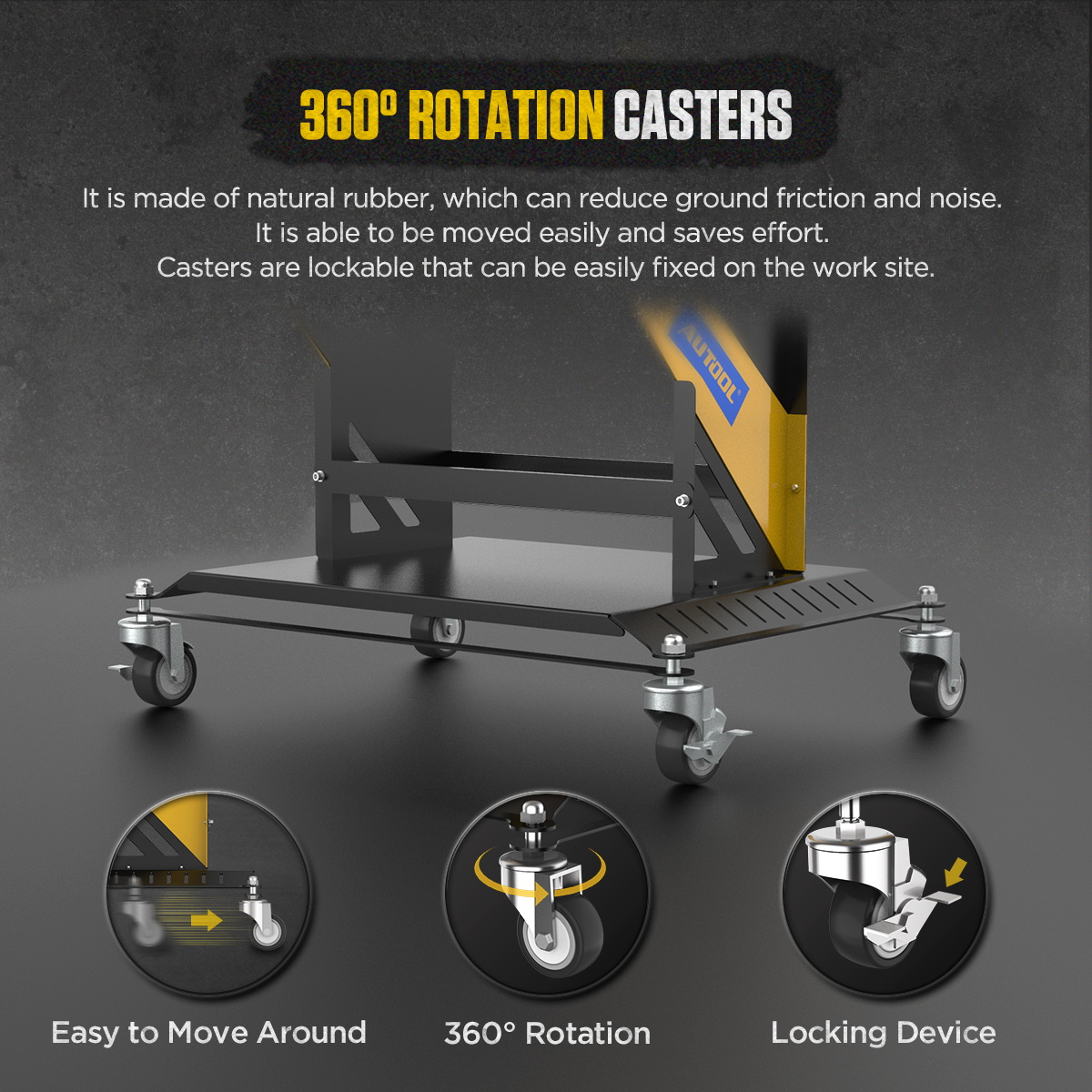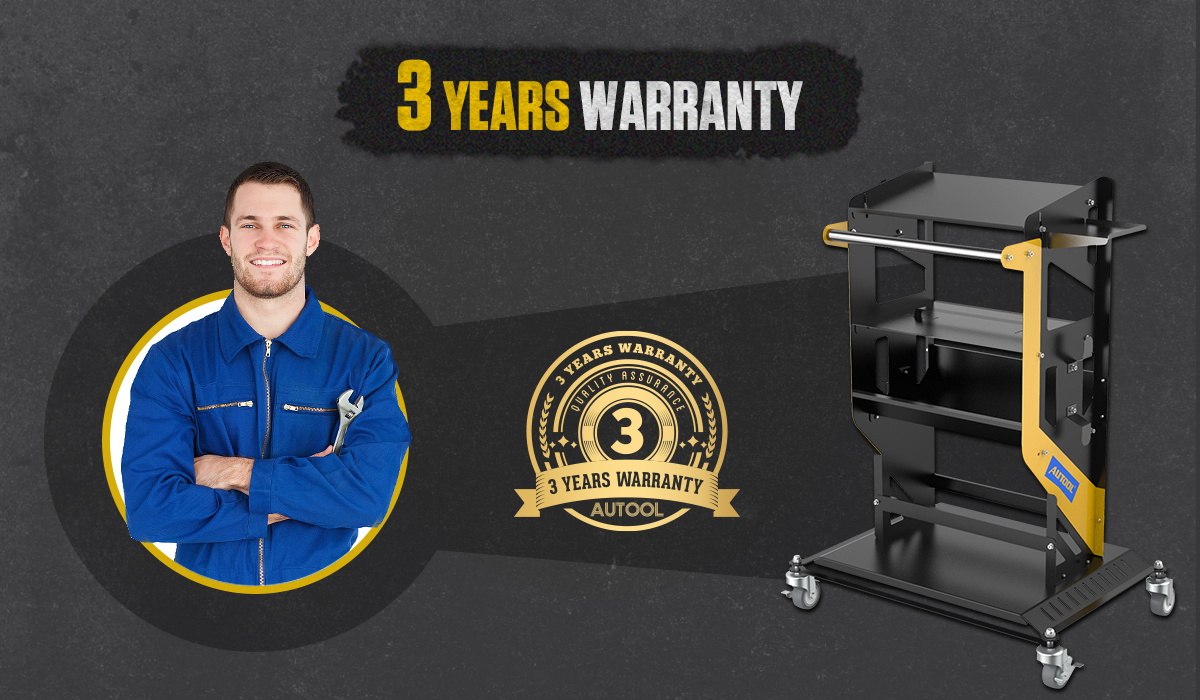 AUTOOL 3X Tier Rolling Tool Cart Tiered Storage Parameter:
Size: length 44cm width 74cm height 100cm
Weight: 23kg
Material: cold rolled steel plate
Plate thickness: bottom plate 3.0mm, plate layer 1.5mm, column 1.5mm
Load bearing: ≤300kg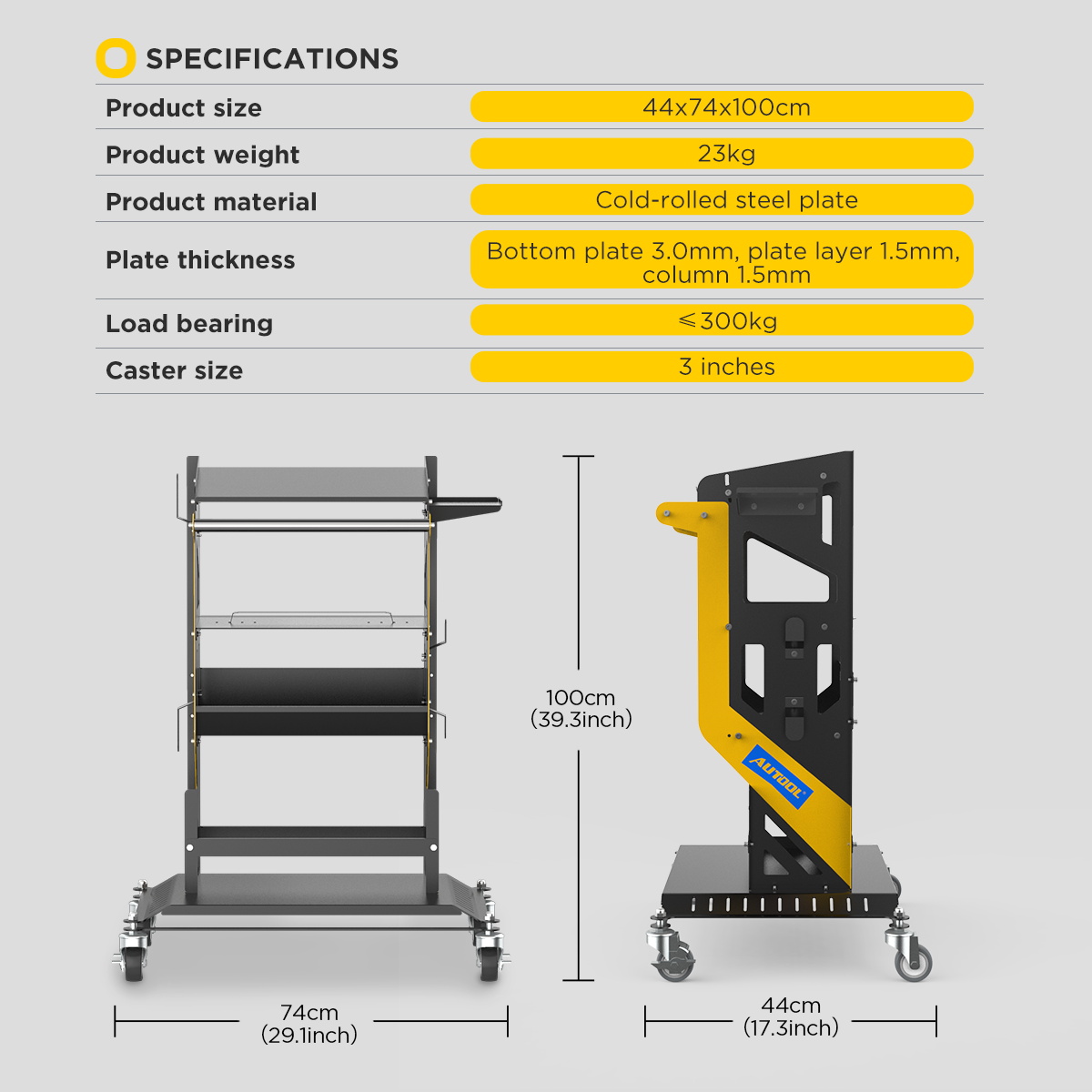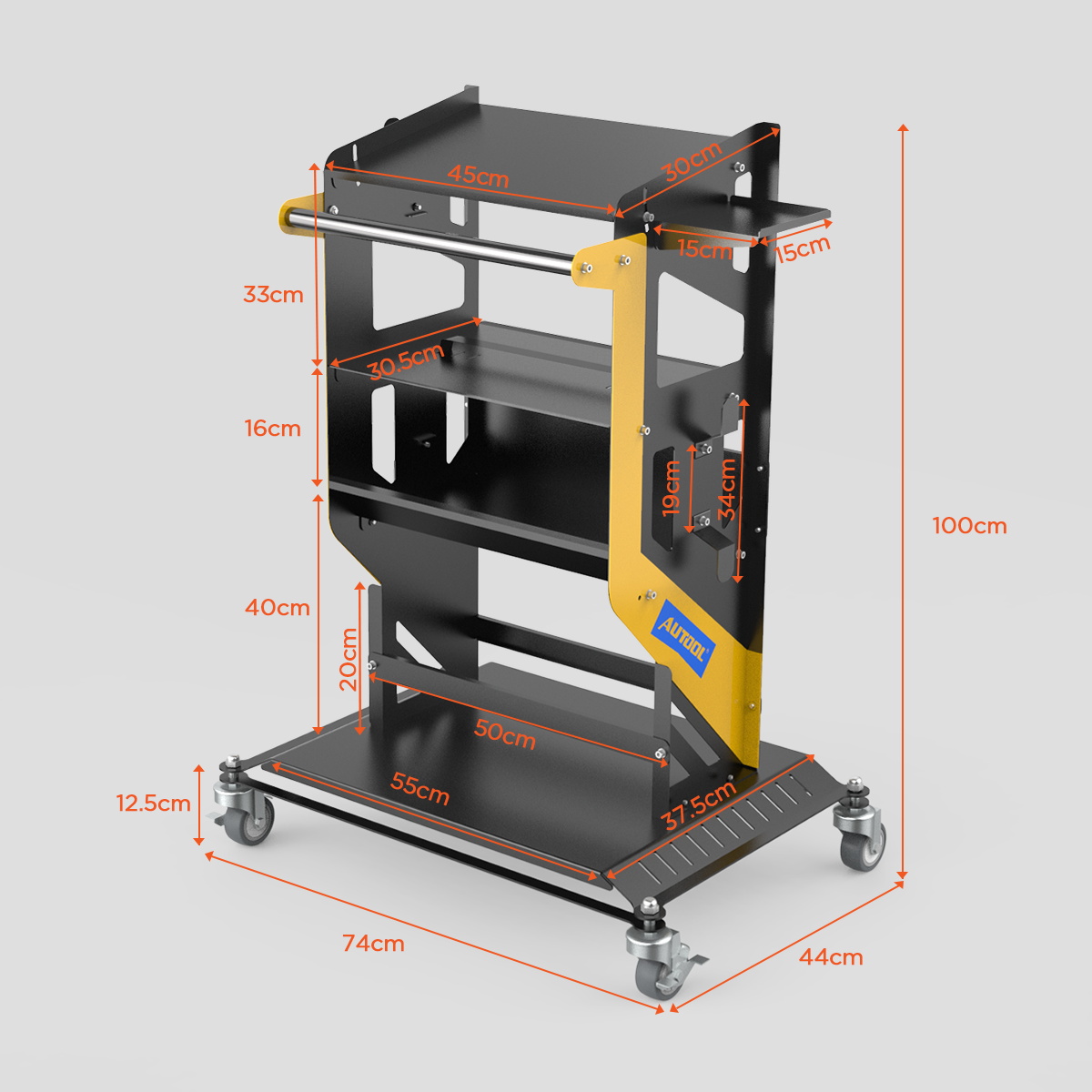 Precautions:
Be careful not to rub or rub the product against rough surfaces, especially the sheet metal case.
When not in use, please store the product in a dry place. Do not store the product in a place with high temperature, humidity or no ventilation.
Frequently check the parts of the product that need to be fastened and connected. If they are found to be loose, they should be fastened in time to ensure the safe operation of the product. The external and internal parts of the product in contact with various chemical media should be frequently subjected to anti-corrosion treatment such as rust removal and painting to improve the anti-corrosion ability of the product and prolong the service life of the product. Comply with the safety operation procedures, do not overload the product, the safety protection devices of the product are complete and reliable, and the unsafe factors can be eliminated in time.