AUTOOL BT60 12V Car Battery Tester Feature :
1.[5 Segments Indicator]: AUTOOL BT60 divides it into 5 stages. 20% is REPLACE; 40% is CHARGE; 60% is CHARGE; 80% is GOOD; 100% is VERY GOOD.
2.[Fast & Accurate Diag]: It is a portable 12V/24V lead-acid battery capacity analysis and testing tool, which can quickly and accurately detect the battery power, and offer appropriate suggestions for current battery status.
3.[Multifunctional Application]: AUTOOL BT60 is for battery testing of cars, pickup trucks, off-road vehicles, light trucks, motorcycles, speed boats, etc. that use 12V or 24V lead-acid batteries.
4.[Easy Installation]: 1. Unscrew the fixing nut at the connection of the battery polarity terminal; 2. Connect the electric clips. Red connects to the positive, and Black connects to the negative;
3.Re-tighten the fixing nut to ensure that the electric clips will not fall off; 4. Fix the device to the battery with tape.
5.[Three Years Warranty, Lifetime Maintenance]: For damage caused by non-human factors, AUTOOL promises to resend parts for free within 3 years. For any needs, you are warmly welcomed to contact us and we will get back to you ASAP within 24 hours.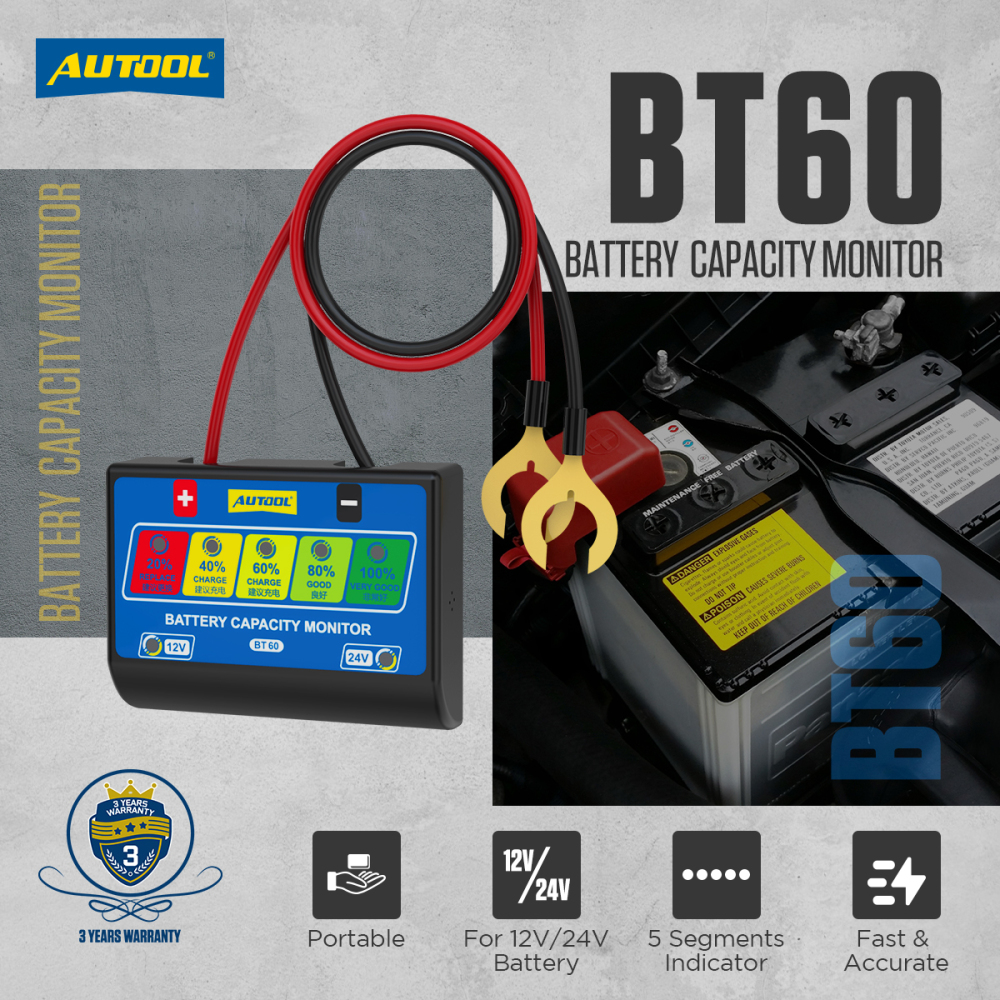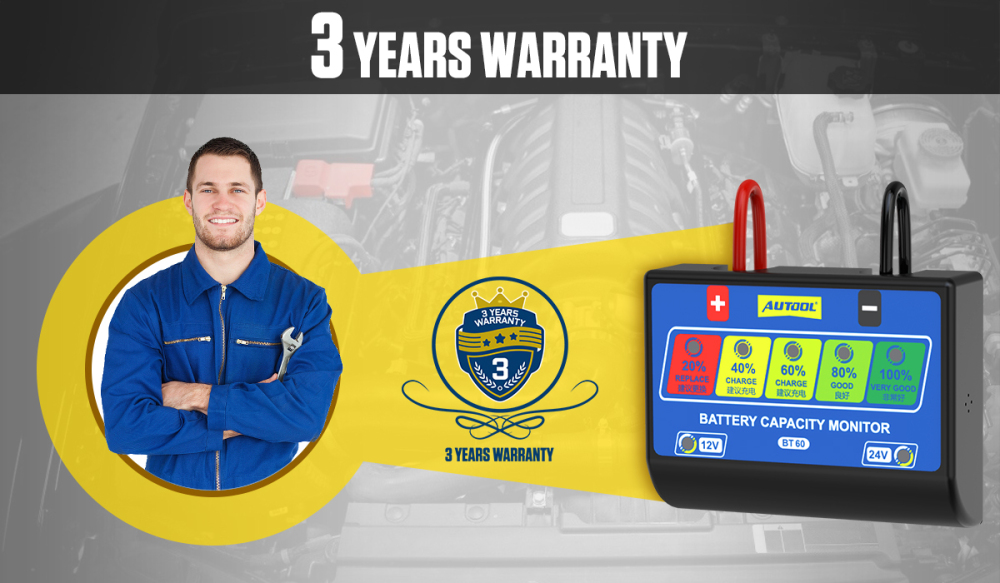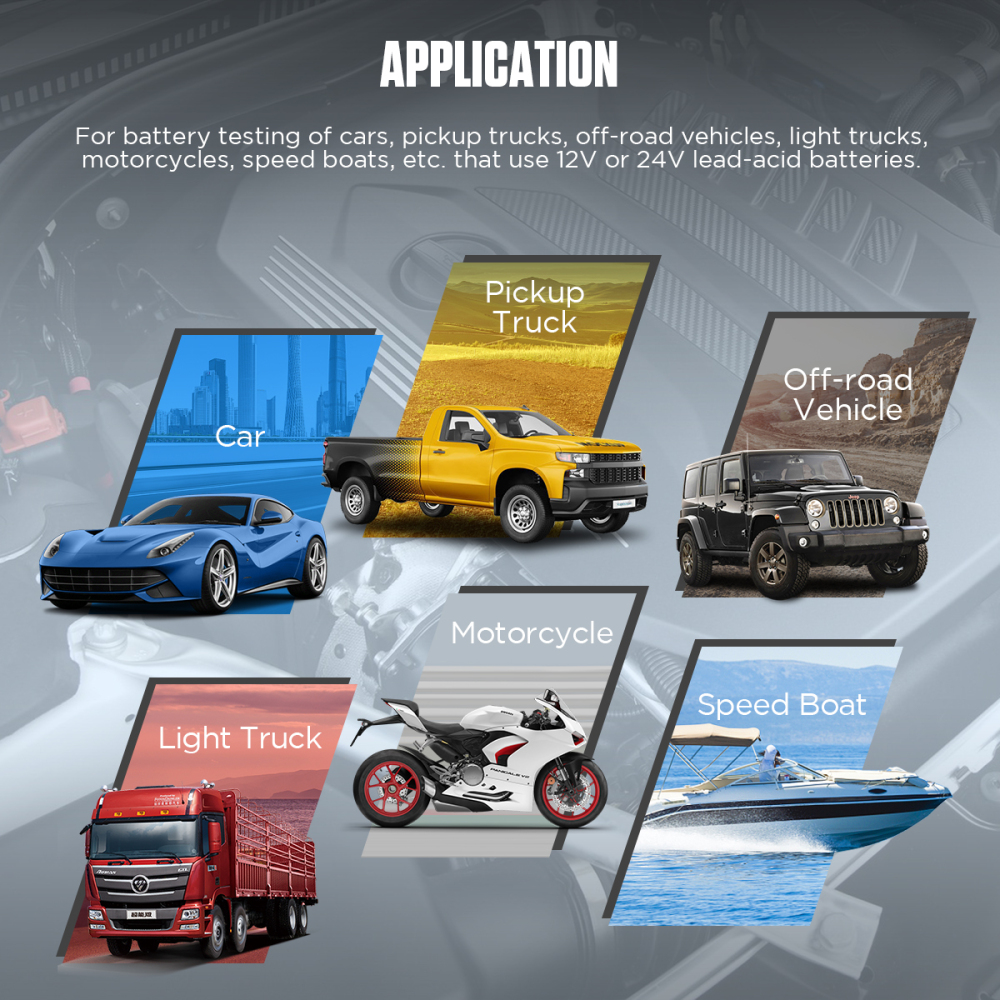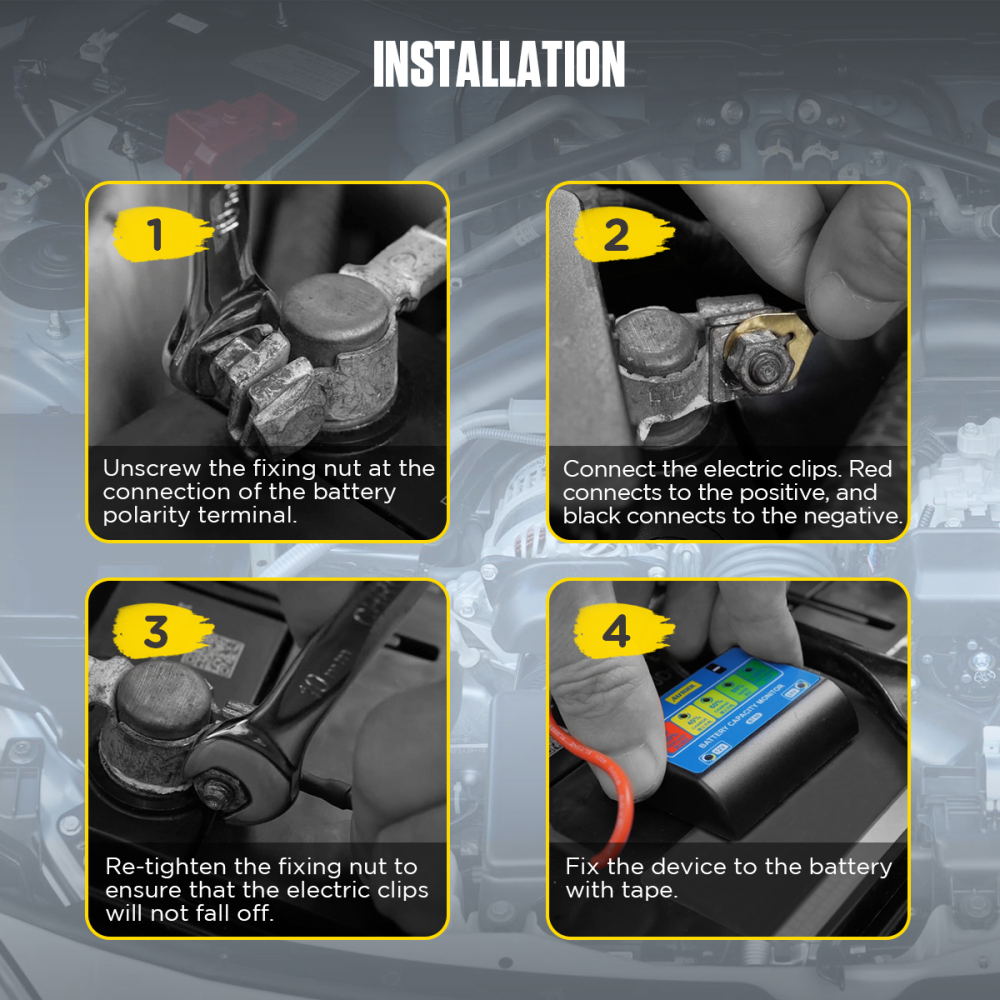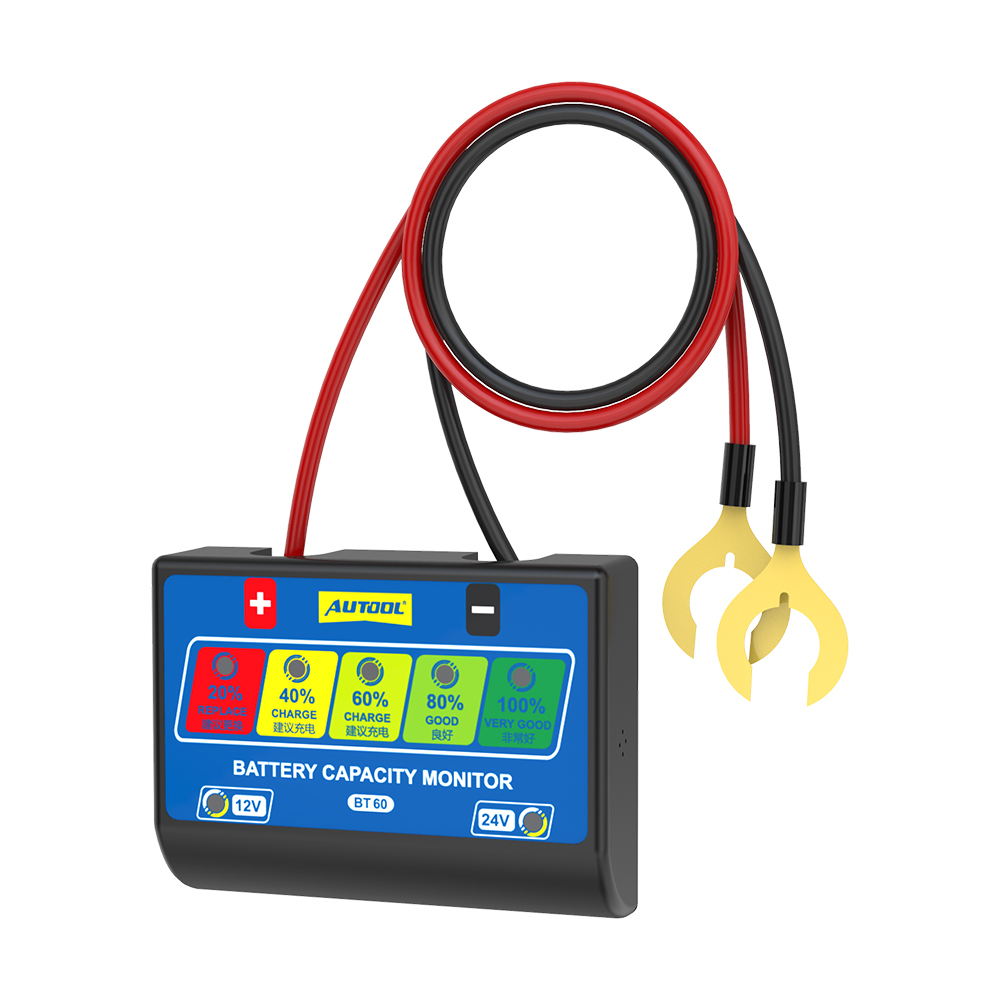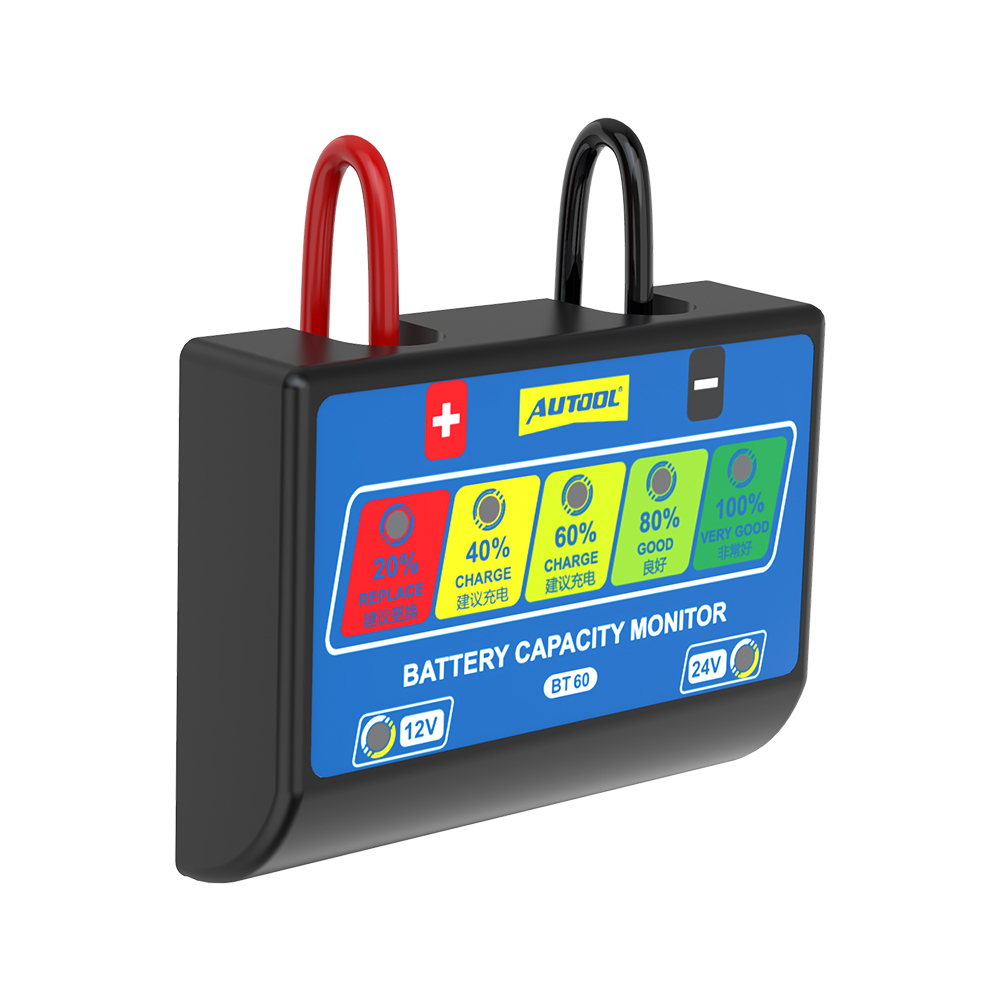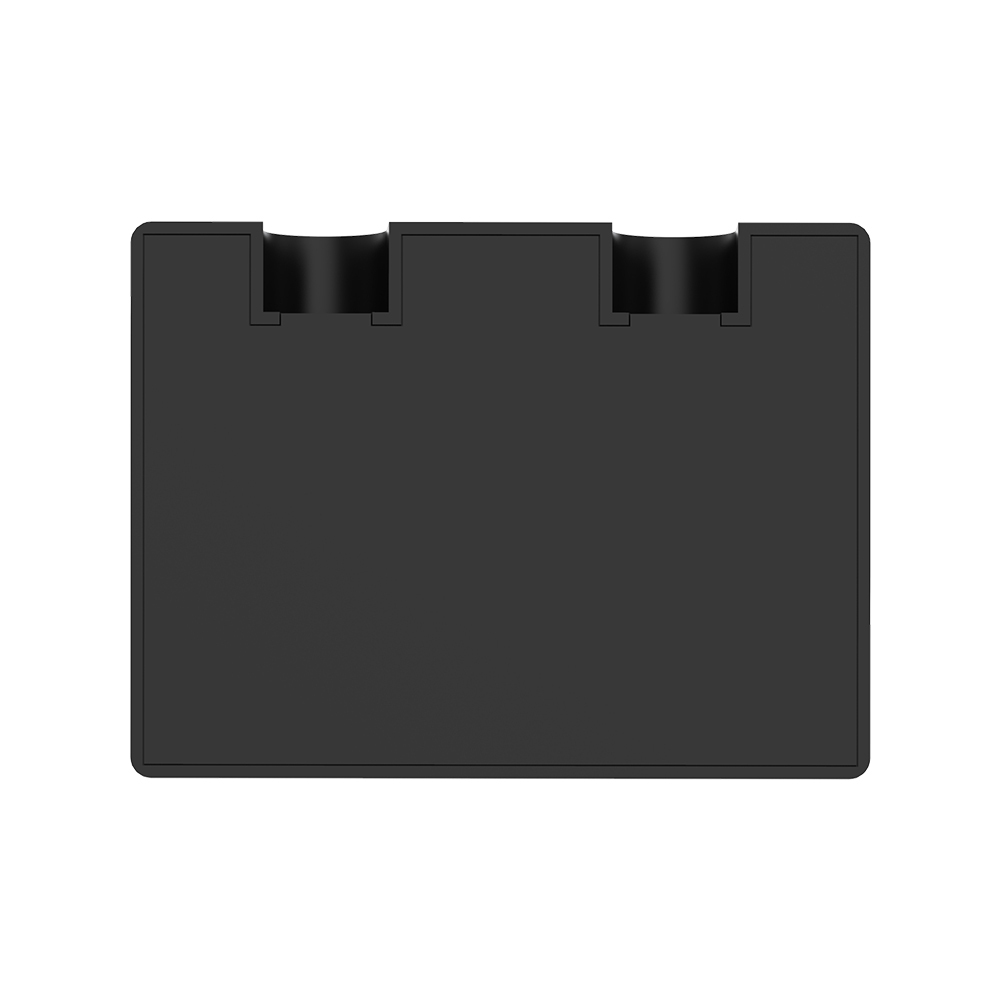 Packing list:
1pc AUTOOL BT60 Battery Capacity Monitor Meter main unit
1pc package box
2pcs * electric clips